Alaska: Call of the Wild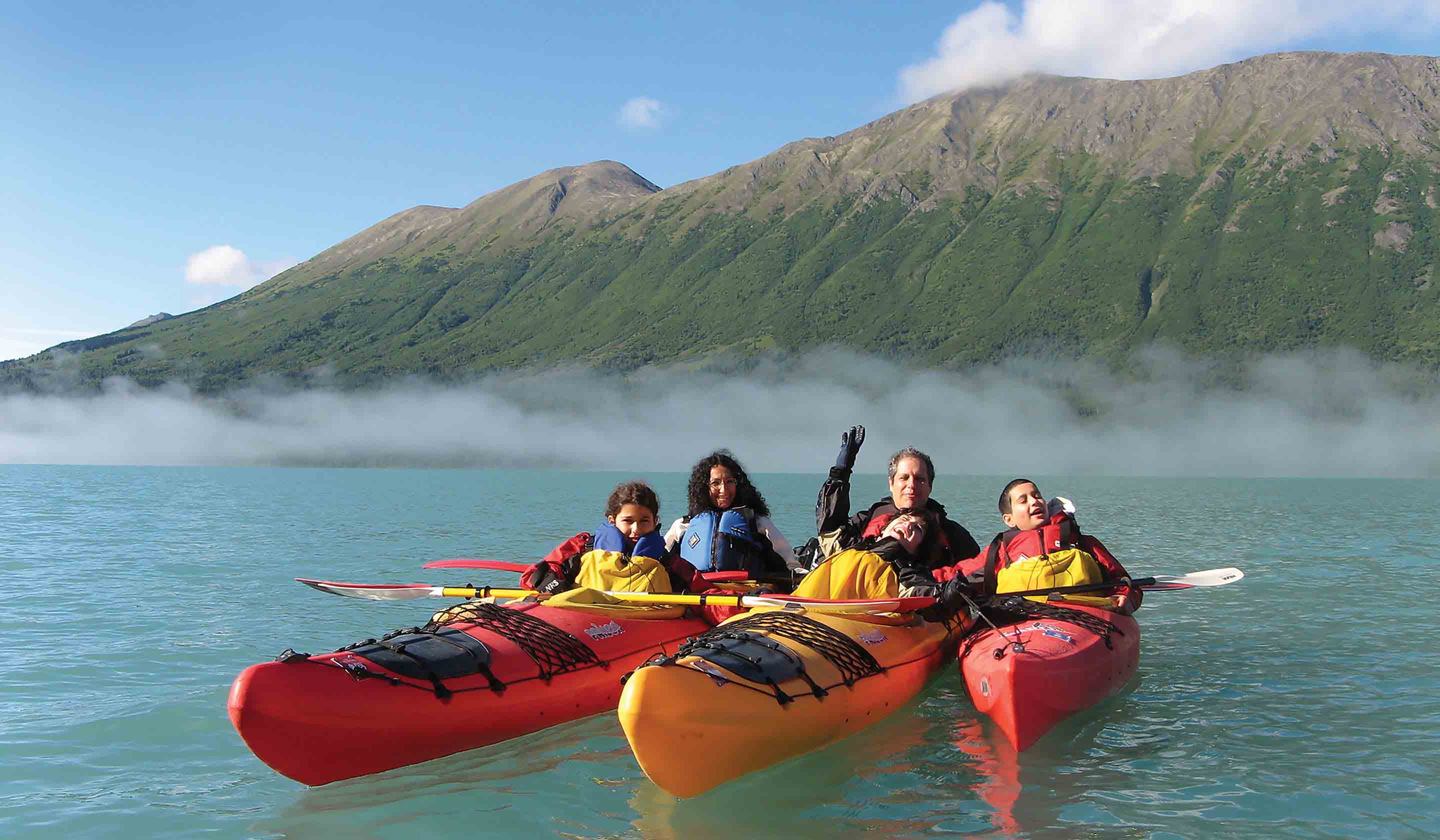 Alaska: Call of the Wild

Alaskan family fun sunrise to sunset... meet champion Iditarod sled dogs… take a flightseeing tour over Denali National Park… go jet boating, wilderness hiking, kayaking... take a rail trip... spot Alaska's magnificent wildlife…. learn about native Alaskans and their rich cultural heritage… Your family experiences the natural treasures of America's 49th state in a new way An Alaska family vacation of a lifetime... Travel by land, sea and air on this incredible Alaska family vacation that is designed for every member of your family. Your travels begin with one night in Anchorage, then it's off to the northern interior for a jet boat ride, a wilderness hike, a geocaching treasure hunt and two nights at a wilderness lodge. Meet Alaskan huskies at a dog sled training facility and soar above the foothills of Denali on a flightseeing adventure. Travel to Alaska's alpine playground in Kenai for a two-night wilderness lodge stay and a choice of activities including kayaking, river rafting and a guided wilderness hike in the Kenai River region. Cruise the Kenai Fjords with a naturalist who points out wildlife along the way. During your final two-night stay in Girdwood, visit the Alaska Wildlife Conservation Center to meet animals being rehabilitated (from moose to grizzly bears), and pan for gold at the Crow Creek Mine.

We're a company, and a family, of passionate travelers. As a family-owned travel company for over 97 years, our values and vision remain true: always do the right thing. Deliver more than what's expected. With journeys across 7 continents, in over 100 destinations and to 70+ countries, we keep moving forward to find new ways to enhance travel experiences that will be memorable for a lifetime – and we're honored to have the trust and guest satisfaction to be named to Travel + Leisure's "World's B
...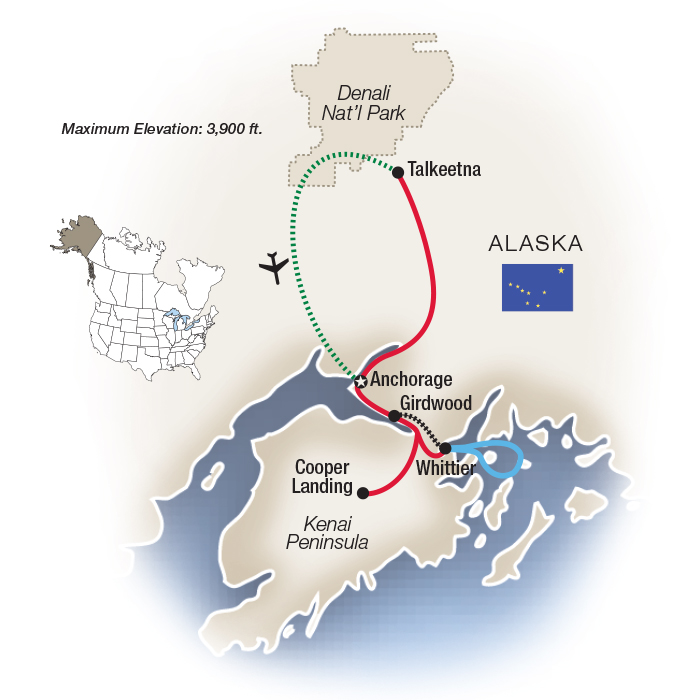 Day
Destination
1
Anchorage, Alaska, USA
2
Talkeetna, Alaska, USA
3
Talkeetna, Alaska, USA
4
5
6
Girdwood, Alaska, USA
7
Girdwood, Alaska, USA
8
Anchorage, Alaska, USA