Ultimate Belize: Placencia, Cayo District, and Ambergris Caye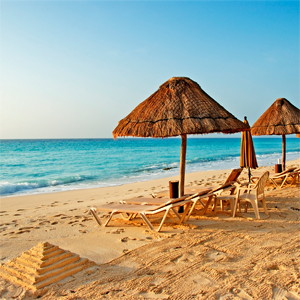 Ultimate Belize
The ultimate Belizean vacation with beaches, Mayan ruins and adventure! Visit two of Belize's most popular beach destinations; Placencia, where you will enjoy the rich Garifuna culture and the mainland's best beaches, and Ambergris Caye, the world's second-largest barrier reef. In between, go inland to the Cayo District and explore Mayan ruins as well as dazzling cave systems.
Includes:
All Air and Ground Transfers
3 Nights
...
About Avanti Destinations

The passion to serve and inspire savvy travelers with innovative and personalized vacations has been the driving force for 31 years at Avanti Destinations. We have the passion for independent travel and want to share it with you! We provide you with authentic travel experiences backed by our expert knowledge. You go where you want. When you want. With the flexibility to savor special moments along the way. Your vacation is uniquely yours. That's Avanti!
Our record of success at Avanti
...